Bugs For Lunch! Songbook (to download sheet music for individual songs rather than the entire book go to bandcamp--link below-- and find the icon for the song you'd like)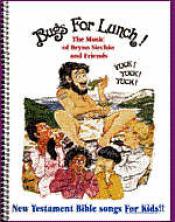 https://bryansirchio.bandcamp.com/
If you'd like to have the actual physical book mailed to you then select the "Order/Ship This Book" tab above.
If you'd like to purchase either the entire songbook as a digital download or individual songs and sheet music please select the text in blue and you'll be taken to the Bandcamp site where these downloads are immediately available.
Please contact Bryan at
bsirch@sirchio.com
if you have any questions or problems!