Services
Concerts, Retreats, and Worship Services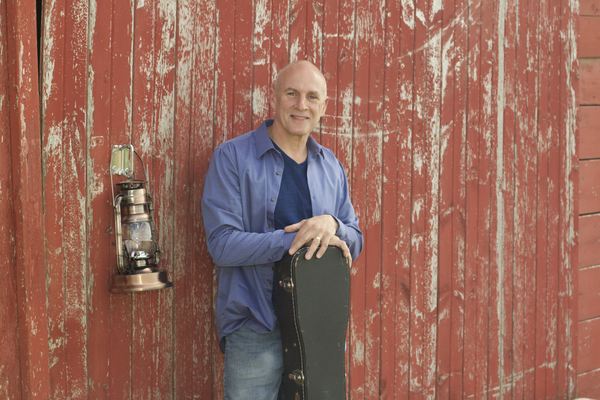 Since 1987, I have been engaged in what I call "Crosswind Music Ministries." What this simply means is that I travel around the country offering concerts of my original material, helping to lead retreats of various kinds for youth and adults, and leading worship in a different church just about every Sunday morning. My ministry takes me into churches of many different denominations and so my ministry crosses a lot of lines theologically, and I'm grateful for that. Since I am an ordained minister in the United Church of Christ, a good 60% or so of my work unfolds in UCC circles, but I also really enjoy the many opportunities I have to work with Catholic Churches and Protestants of many different denominations.

I write songs for all ages and in a bunch of different musical styles, and use music as my primary teaching tool for communicating biblically based Christian messages. I do lots of different things, depending on the age of the audience and the nature of the event in which I've been invited to participate. My all-ages concerts usually involve a good deal of audience participation and a combination of funny, light-hearted material as well as more serious ballads and story songs. I deal a lot with the biblical call to "do justice" in my music, and draw from my extensive work traveling and working in so-called "third world" countries in order to speak to the heart of issues of social justice. But I'm not into laying guilt trips on people--it's much more about lovingly and joyfully responding to God's invitation to show compassion to those most in need, and to also ask why people are poor or marginalized in the first place. I also sing and talk a lot about what it means to be in an ongoing relationship with God, and am sensitive to the fact that lots of folks are just trying to make it through the day or find some meaning in their lives. In all of my ministry opportunities I try to be encourage people with the simple good news of God's unconditional love for them, and also challenge them (and myself!) to respond to this love by serving and loving others.

People interested in booking me are often quick to ask what I charge for the various things I do. Oh I have ball park figures I use and contracts once we get specific and work out details, but I do my best to be sensitive to the budget realities of groups I'm working with, and try hard to make myself affordable--especially to smaller churches and organizations that often don't have funds to bring in outside programs. So if you're interested in booking me for something, the best thing to do is to e-mail me or call me (toll free at 1-800-735-0850) and start a conversation. Don't let money be the only reason you don't pursue the possibility of creating an opportunity for me to minister to/with your group. The toughest part of all is usually finding open dates!